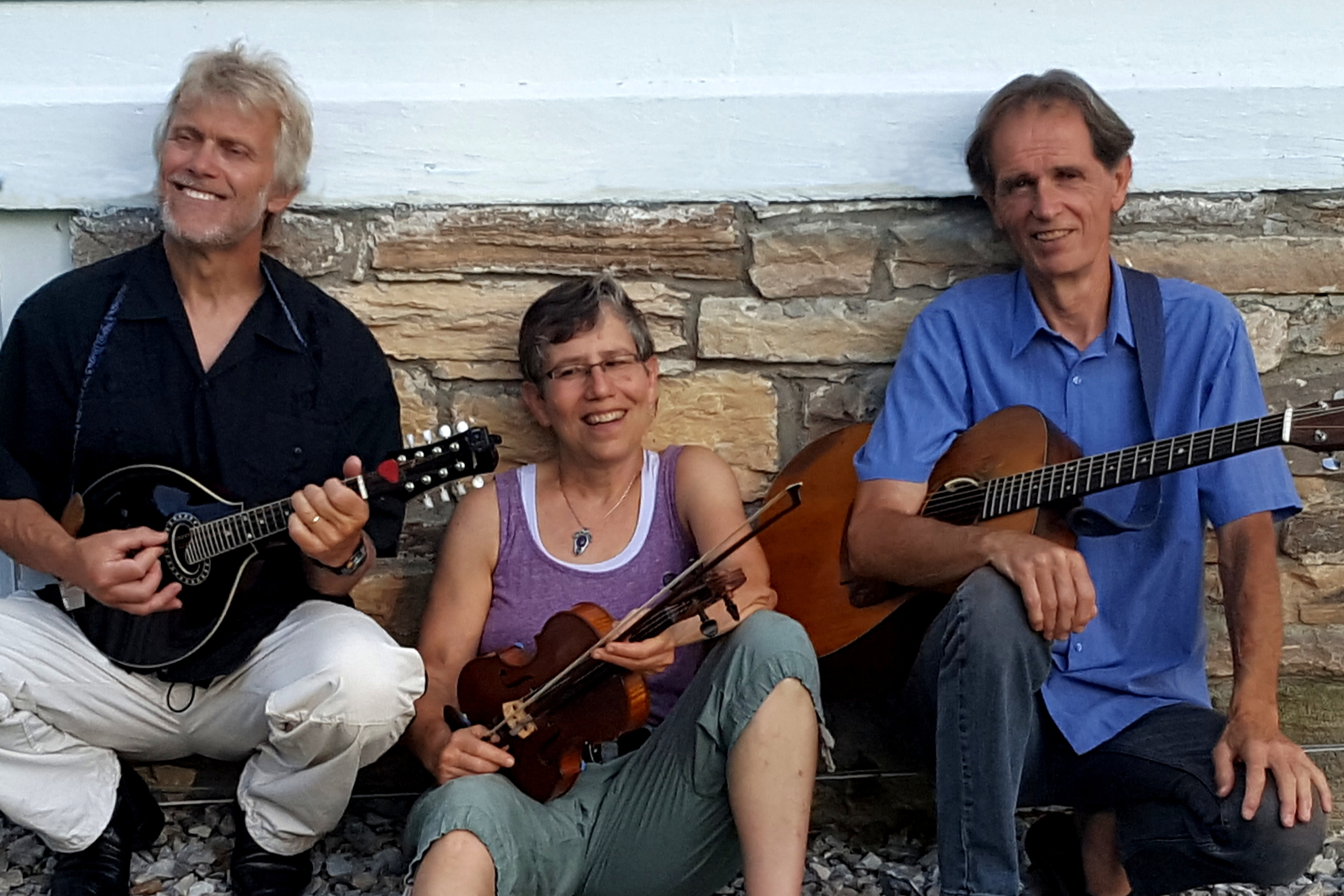 About us in brief:
For over two decades Atlantic Crossing have been rocking the contra dance halls of New England and beyond and entrancing concert audiences with paintings in song of local history and more. Their music, drawn from the Celtic traditions of the British Isles as well as from Maritime and French Canada, lifts audiences from their seats, transports dancers to ever greater delight and strikes joyous notes at celebrations.
Atlantic Crossing are available for:
Concerts
Festivals - for concerts, contra dances, workshops.
Celebrations - weddings, anniversaries, parties, etc.
Contra dances & Contra dance weekends
and more - please discuss your vision with us; we'll try to help make it come true.
Atlantic Crossing have released six albums, the most recent in 2016, as well as one compilation CD. Each is a mix of traditional and the band's own original material, both dance tunes and songs, with only occasional covers. Their repertoire delves into the music of their Vermont home and the wider New England region, including ballads and tunes from the Helen Hartness Flanders collection, bringing them to life once more for future generations. Local history is also a significant theme of their original compositions, and, for their contribution to the State's heritage, they were designated American Masterpiece Artists by the Vermont Arts Council and the Vermont Folklife Center in a joint programme, now discontinued.
News
Next up: We're putting on our own LIVE CONCERT, outdoors and by invitation only, on 8th August (or 7th or 9th weather depending). Sorry, we can't invite everyone, but we'll post a video of the event online, so will let you know how to access that. Watch this space!
Then it's back to a whole lot of nothing. Social gatherings are casualties of the ongoing health crisis, so it's a lean time in the gig economy.

Unlike many, we are not adding a "Donate" button to our website, but, if you would like to show support, and are in a position to do so, please consider buying some of our CDs, all listed on our Recordings page. Some of the older ones are now going ridiculously cheap! Thank you, and stay safe.
---
A few testimonials
"... enough energy to power a city"
".. the most fun I ever had at a contra dance ..."
"The musical interplay has to be heard to be believed."
"Their skill and talent is extraordinary."
---
Some audio samples
Angus MacFlash


Nilso's


Smig's Jigs


Jewel of the Valley


See Recordings page for more clips.
---
Mailing List
To sign up for occasional news by email
please send us a message using the button below,
including your ZIP code and state
(or province / country)